Let Your Crowd Gather, and Let "Beyond Measure Market" Do The Rest!
For bigger or custom trays, please call for pricing.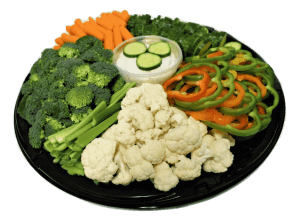 This Tray features your favorite vegetables, such as Broccoli, Cauliflower, Celery, Carrots, Green, Red or Yellow Peppers, and Cucumbers. It also comes with a creamy ranch dip in the middle.
Small Tray- Serves 15/20 People – $29.99
Medium Tray – Serves 30/35 People – $38.99
Large Tray – Serves 35/40 People – $42.99