Let Your Crowd Gather, and Let "Beyond Measure Market" Do The Rest!
Add $5.00 if changing types of meat or cheese on platters below. For bigger or custom trays, please call for pricing.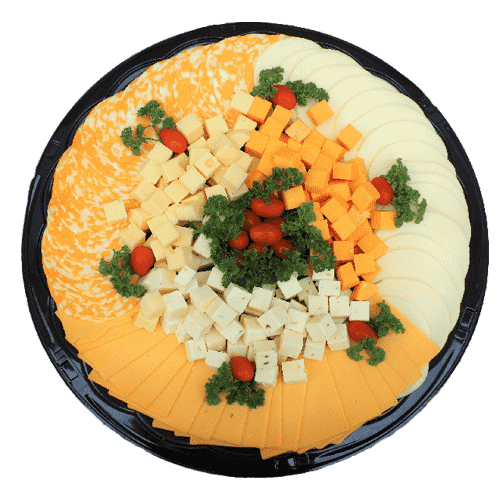 This tray is a cheese lovers delight featuring our delicious Colby, Swiss, Marble, Provolone, Hot Pepper, and Yellow American Cheese. 
Small Tray – Serves 15/20 People – $34.99
Medium Tray – Serves 30/35 People – $44.99
Large Tray – Serves 50 People – $49.99